Después de los malos comentarios de Donald Trump hacía Meghan Markle, el príncipe Harry decidió evitar al mandatario durante la cena de gala que ofreció la reina Isabel II en su honor.
El presidente de los Estados Unidos, llamó "nasty" ("desagradable") a la duquesa de Sussex, por haber expresarse mal de él cuando era candidato a la Casa Blanca, motivo por el cual aparentemente el hijo de Lady Di no quiso cruzar palabras con Trump.
Según el Daily Mail, el duque de Sussex decidió estar todo momento con Ivanka Trump, la hija del mandatario, para no cruzarse con él.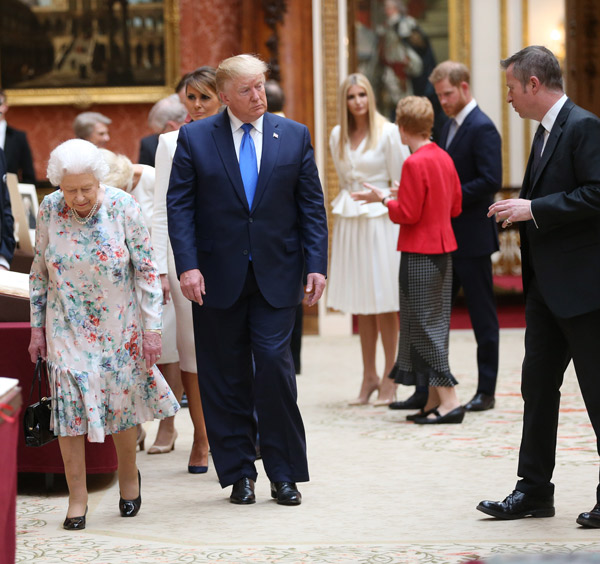 ¿Por qué el príncipe Harry está molesto con Donald Trump?
Todo sucedió cuando en una conversación con The Sun, el presidente de EU dijo que no sabía que Markle apoyaba a Hillary Clinton cuando estaban en campaña en 2016.
"¿Qué puedo decir? No sabía que ella fuera tan desagradable (nasty)", respondió, según el audio que publicó The Sun .
Después de que esa declaración saliera a la luz, Trump culpó a la prensa de tras tergiversar sus palabras.
"Nunca llamé a Meghan Markle 'desagradable'. ¡Fue inventado por los medios de comunicación falsos y han sido pillados! ¿Se disculparán la (cadena de televisión)

CNN

, el (diario)

The New York Times
y otros? ¡Lo dudo!", escribió en su cuenta de Twitter.
I never called Meghan Markle "nasty." Made up by the Fake News Media, and they got caught cold! Will @CNN, @nytimes and others apologize? Doubt it!

— Donald J. Trump (@realDonaldTrump) June 2, 2019
Por otro lado, también ha hablado mal del alcalde de Londres, Sadiq Khan, a través de sus redes sociales.
"Sadiq Khan, que ha hecho un trabajo horrible como alcalde de Londres, ha sido tontamente 'asqueroso' con el presidente de Estados Unidos, con mucho, el aliado más importante del Reino Unido", señaló.